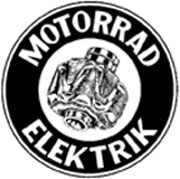 Moto Guzzi Starter...finally!
---
Replacement Starter for Moto Guzzi $350.00

8 - Tooth Drive Gear for all models with a Bosch starter
9 - Tooth Drive gear for all models a Marelli or Valeo starter
These starters are brand - new, very high quality adaptations of an automotive starter made by Mitsubishi, another well - known Japanese manufacturer of original equipment electrical parts. Like the Nippondenso starters we sell for BMWs, these parts are well-made and easily repairable should the need ever arise. High torque, high cranking speed and low current draw from the battery are all benefits of this planetary - gear design that also results in a light weight part , at about 7 pounds. Installation is a snap, too, since they're a drop - in replacement requiring no changes or modifications.

Bosch and Moto Guzzi no longer supply most of the parts needed to repair the original starters, and the ones sold for the later bikes have a poor reputation for quality and longevity. These Mitsubishi starters are the perfect solution for restoring full confidence in your ability to start up every time you're ready to roll.

---