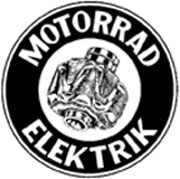 Do-It-Yourself LED Light Board

---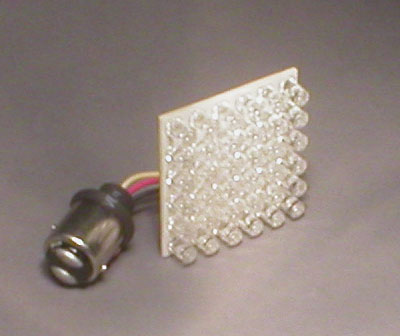 Do you own Thang... $25.00
This handy spot of intense red light can be used in a variety of locations, limited only by your imagination. It's a 40mm square circuit board loaded with 36 bright red 5mm LEDs. It provides running light and brake light functions. It has a standard 2-terminal #1157 type bulb base on it, so it plugs directly in to the existing socket. Electrical consumption is very low, about 0.2 amp on brake.
The most common way this product is used is to glue it directly to the inside of the tail light lens with a blob of clear silicone sealant or hot-glue in each corner. The light board is weather-resistant but is not waterproof: it should be kept as dry as possible.
NOT COMPATIBLE WITH ANY K SERIES OR ANY ABS EQUIPPED BIKE.
Also note that there is no illumination provided for the license plate. It's up to you to decide if you'd rather risk a ticket, or getting rear-ended because of the weenie little tail light on your BMW.


---