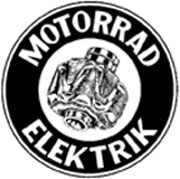 Classic Boxer Charging Version 2.0
---
Simply the book on your classic boxer BMW's electrical system. Small enough to carry on your bike; designed to be easy to use on the road or in your garage. Classic Boxer Charging 2.0 is full of useful graphics and photos, easy to understand instructions, and color wiring diagrams for Boxers 1969 to 1995.
"Classic Boxer Charging: Self Help for the Electrically Challenged, BMW Twins 1970-1995 is a winner - worth owning and reading and hauling around"
- Paul Glaves, BMW Owners News August 1996
$26.50...postage included!
---