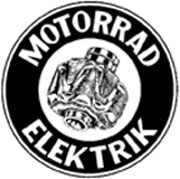 NEW Bosch Coils For 1970 Through 1980 Models

---
New Replacement for Blue Coils!
Fits /5 , /6 , and /7, R90S Models.
For use on all Airheads with points ignition or aftermarket electronic ignition.
NOT FOR USE WITH 1981-LATER FACTORY ELECTRONIC IGNITIONS
High-energy Bosch coils have been known for years as " Blue Coils" because of their distinctive color. Now, they're just natural aluminum but still the great replacement coil for tired, aging original coils that don't develop the full spark energy they might have had 30 or more years ago. Very often, installing a new set of these coils will restore easy starting, smooth running, and greater economy than was normal with the original coils. There's an old mechanic's wisdom that says it's easy to tell when a coil is bad, but it's very hard to tell when one is really good or operating to full capacity. These coils are 6 volt, wired in series, just like the original design specification, and they will fit directly into the original coil clamps. These are the newest production, from Bosch's new factory in Brazil. Beware of "Blue Coils" that show up on the internet at a remarkably low price! There are several knock - offs out there, clever copies visually but invariably of poor quality.
Retail price: $85.00 per pair
---